MoreLink MK503P 5G CPE Product Specification
Short Description:
5G CPE Sub-6GHz
5G support CMCC/Telecom/Unicom/Radio mainstream 5G band
Support Radio 700MHz frequency band
5G NSA/SA Network Mode,5G / 4G LTE Applicable Network
IP67 Protection Level
POE 802.3af
Product Detail
Product Tags
Suzhou MoreLink MK503P is a 5G Sub-6 GHz CPE(Consumer Premise Equipment)device。MK503P accord with 3GPP Release 15 Communication Standard, Support 5G NSA(Non-Standalone)and SA (Standalone)。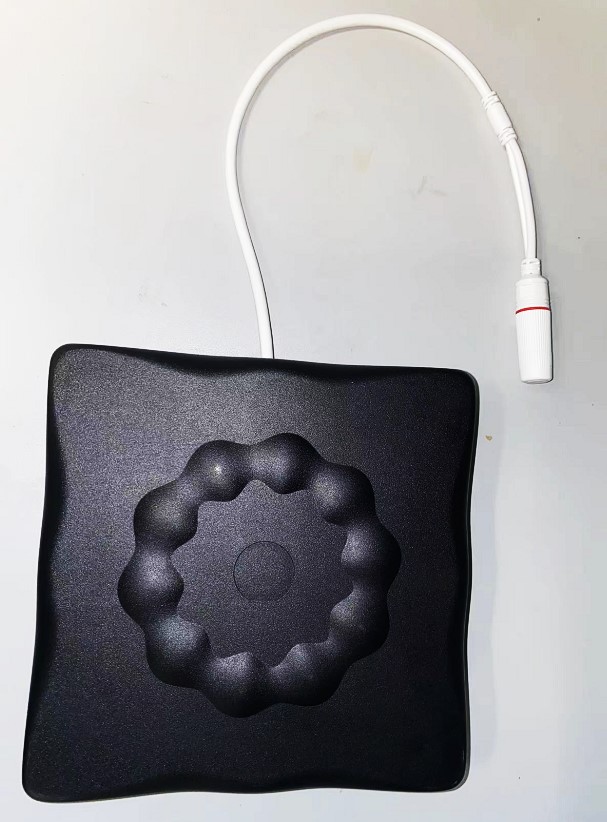 -      Design for IoT/M2M application
-      Support 5G and 4G LTE-A Applicable Network
-      Support 5G NSA and SA Network Mode
-      Support 5G network slicing to meet the application needs of differentiated industries
-      GNSS inside
-      Standard POE isolated power supply,802.11 af/at
-      IP67 Protection Level
-      Shell intensification,thermostability,strong
-      6KV Surge Protection,15KV ESD Protection
-      nano SIM card inside,output interface only RJ45*1
• Emergency broadcast
•  Security monitoring
•  Self-service vending machine
•  Billboard
•  Water conservancy and power grid
•  Patrol robot
•  Smart city
Region

Global

Band Information

 

5G NR

n1/n2/n3/n5/n7/n8/n12/n20/n25/n28/n38/n40/n41/n48/n66/n71/n77/n78/n79

LTE-FDD

B1/B2/B3/B4/B5/B7/B8/B9/B12/B13/B14/B17/B18/B19/B20/B25/B26/B28/B29/B30

/B32/B66/B71

LTE-TDD

B34/B38/39/B40/B41/B42/B43/B48

LAA

B46

WCDMA

B1/B2/B3/B4/B5/B6/B8/B19

GNSS

GPS/GLONASS/BeiDou (Compass)/Galileo

Certification

 

Operator Certification

TBD

Compulsory 

Certification

Global: GCF

Europe: CE

North America: FCC/IC/PTCRB

China: CCC

Other Certification

RoHS/WHQL

Transmission Rate

 

5G SA Sub-6

DL 2.1 Gbps; UL 900 Mbps

5G NSA Sub-6

DL 2.5 Gbps; UL 650 Mbps

LTE

DL 1.0 Gbps; UL 200 Mbps

WCDMA

DL 42 Mbps; UL 5.76 Mbps

Interface

 

SIM

x1 nano card inside (note:inside currently)

POE RJ45

x1, 10M/100M/1000Mbps RJ45 with POE

Electrical Characteristics

 

Power Supply

POE PD mode A or B, Input +48 to +54V DC,IEEE 802.3af/at

Power

< 12W(max.)

Protection Level

 

Waterproof

IP67

Surge

POE RJ45:Common mode +/-6KV,Differential mode+/-2KV

ESD

Air discharge +/-15KV,contact discharge +/-8KV

Environment

 

Operating Temperature

-20 ~ +60°C

Humidity

5% ~ 95%

Shell Material

Metal + Plastic

Dimension

220*220*45mm (without Mounting bracket)

Weight

720g (without Mounting bracket)

Mounting

Support Clip code / Nut Mounting

Packing List

 

Power Supply Adapter

Name:POE Power Adapter

Input:AC100~240V 50~60Hz

Output:DC 52V/0.55A

Ethernet Cable

CAT-5E Gigabit Ethernet cable,Length 1.5m

Depending on the actual installation, the user can set up a Ethernet cable of appropriate length by self

Mounting Bracket

L type bracket x1

U type clip code x1
5. Installation Instructions
• Ethernet Cable Installation Instructions
Based on the outdoor waterproof requirements, the selection and installation of MK503P Ethernet cable need special treatment.
Ethernet cable choose:
1.The ethernet cable must be CAT5E,wire above 0.48mm
2.RJ45 Plug Must be without sheath
3.The ethernet cable must be round with a diameter greater than 5mm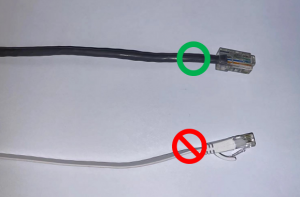 1.Thread ethernet cable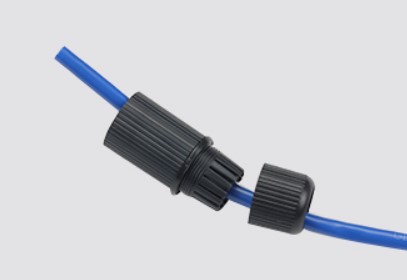 2.Tighten waterproof cap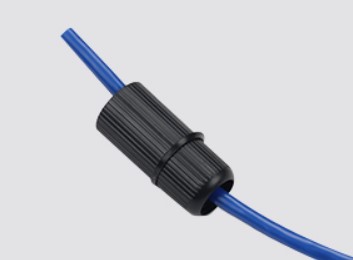 3.Connect ethernet cable to MK503P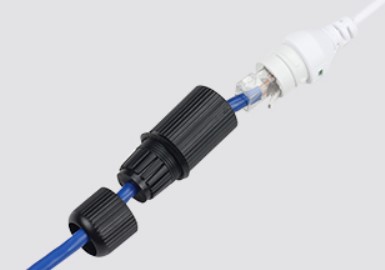 4.Tighten water head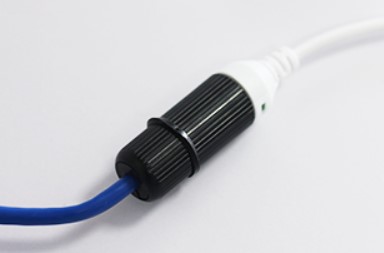 •  POE power supply Instructions
MK503P only support POE power supply,If RJ45 of application terminal support POE power supply,Application terminal can connect to MK503P through ethernet cable.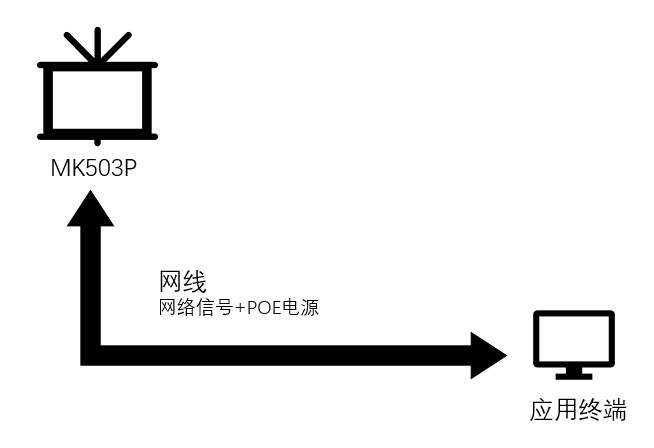 If application terminal do not support POE PSE,A gigabit POE power adapter is need. Refer to following figure for wiring.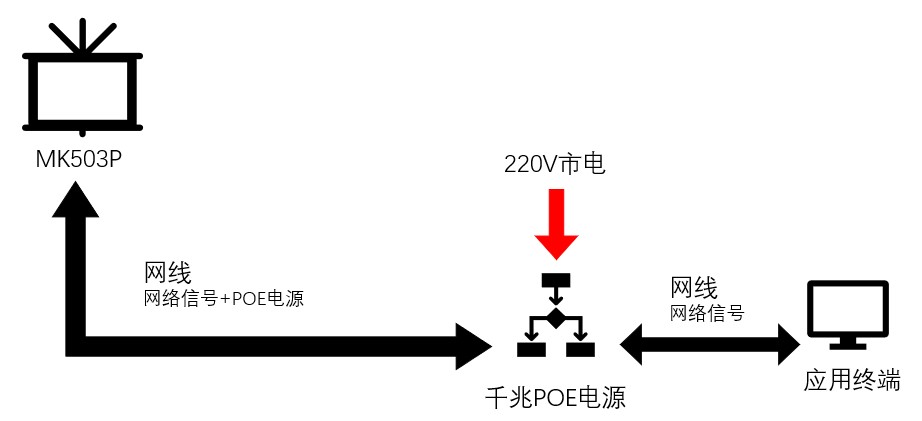 The following figure is the wiring diagram for simulating the actual use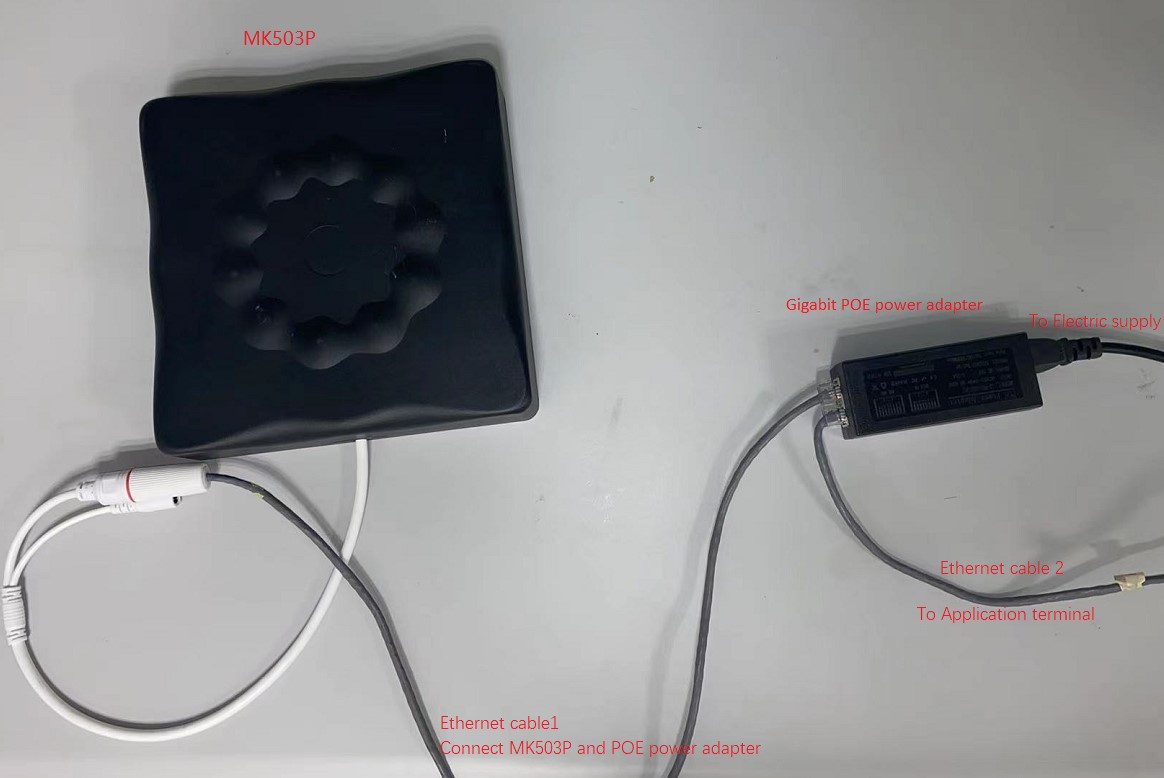 •  Installation
Clip installation, it is fixed on the holding pole with U-shaped clamp code.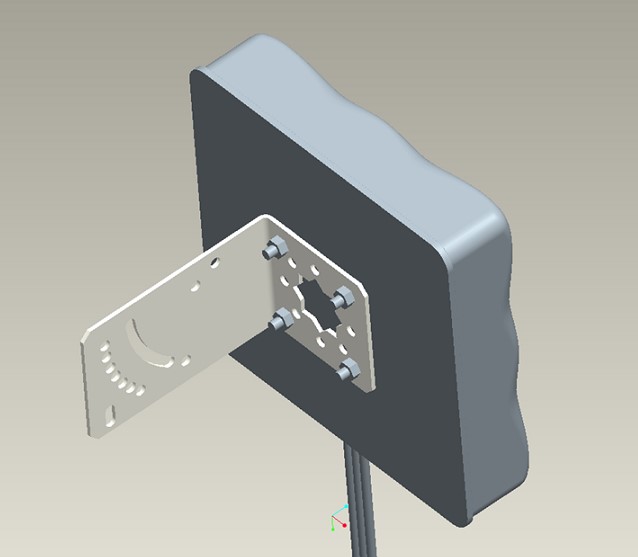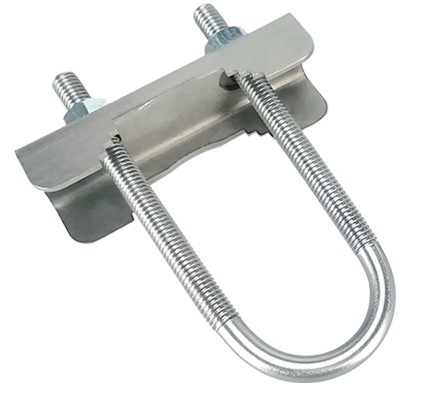 Nut installation,fixed on other installation platforms.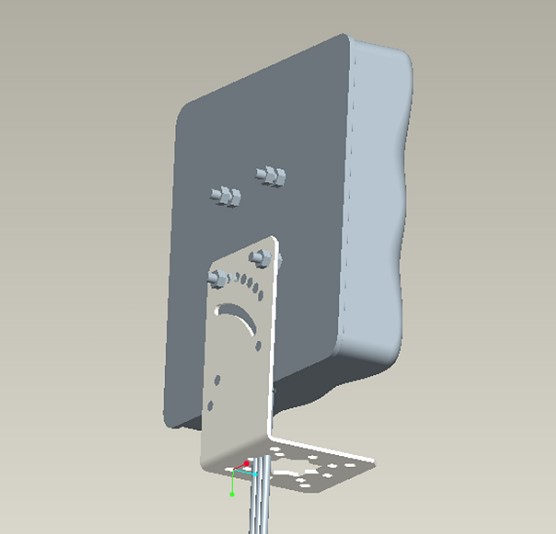 ---
Previous:
MoreLink Product Specification-ONU2430
---